Understanding Online Grocery Shopping Habits
Traditional market research relies heavily on surveys and self-reported data to piece together shopping trends.
Digital behavior measurement, on the other hand, reveals the interplay of marketing channels and online/offline touchpoints in the consumer decision journey and where the path to purchase begins, peaks, and ends. 
It also shows clearly how consumers interact with retailers, brand websites/apps, 3rd party review sites, and search so you understand the key touchpoints in the purchase journey.
Using historical data from the previous 2 years, this project analyzed the overall trend of online grocery shopping among digital consumers, with the emphasis on AmazonFresh. Detailed on-site analyses of AmazonFresh illustrated online grocery shopping behaviors and further indicated what's working for brands and retailers.
AmazonFresh was the leading platform for visitors to make a purchase on PC, however, the visits to purchase ratio was highest for Walmart Grocery both on PC and mobile platforms.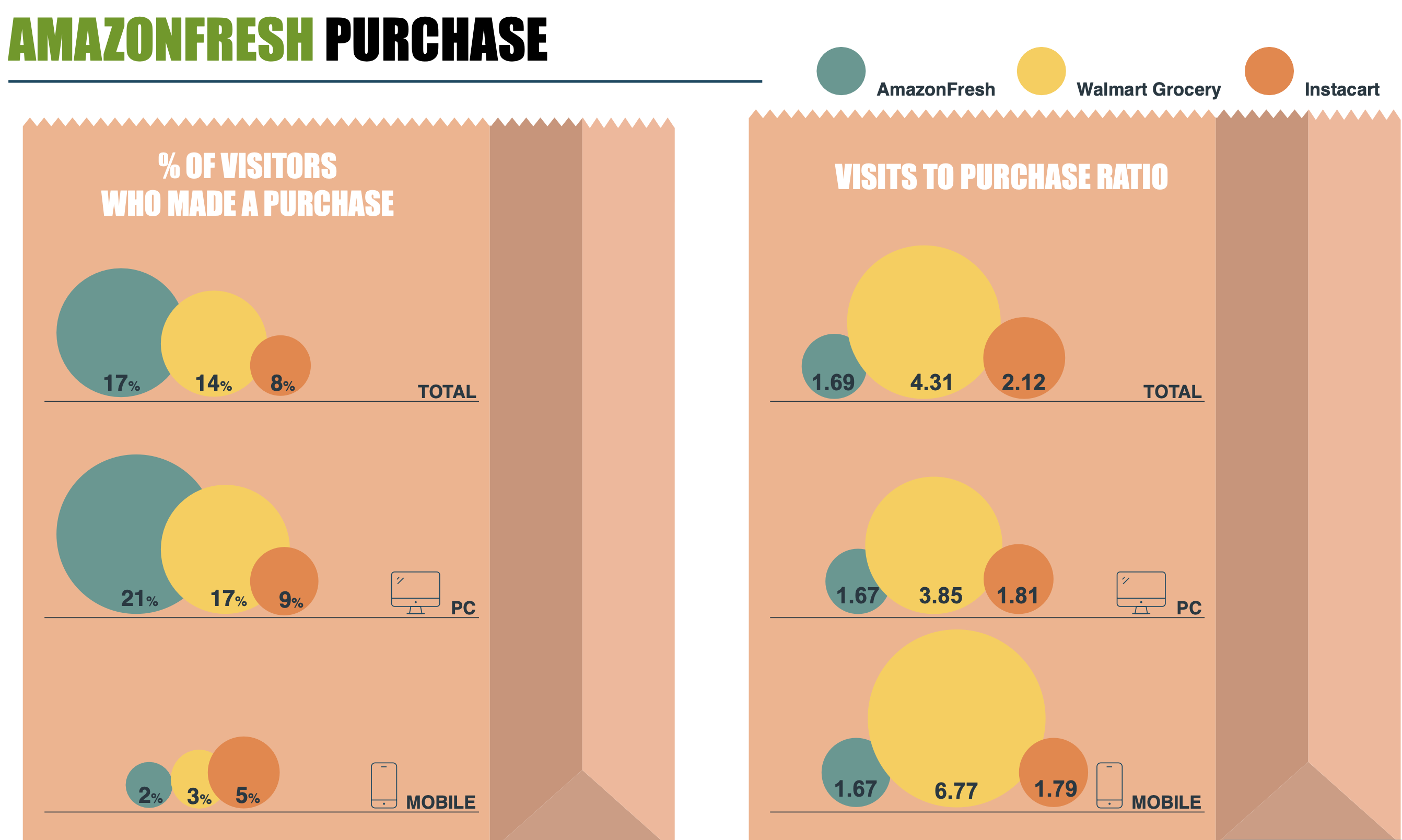 When it comes to search engine usage, Instacart triumphed both on PC and mobile leaving behind both AmazonFresh and Walmart Grocery significantly.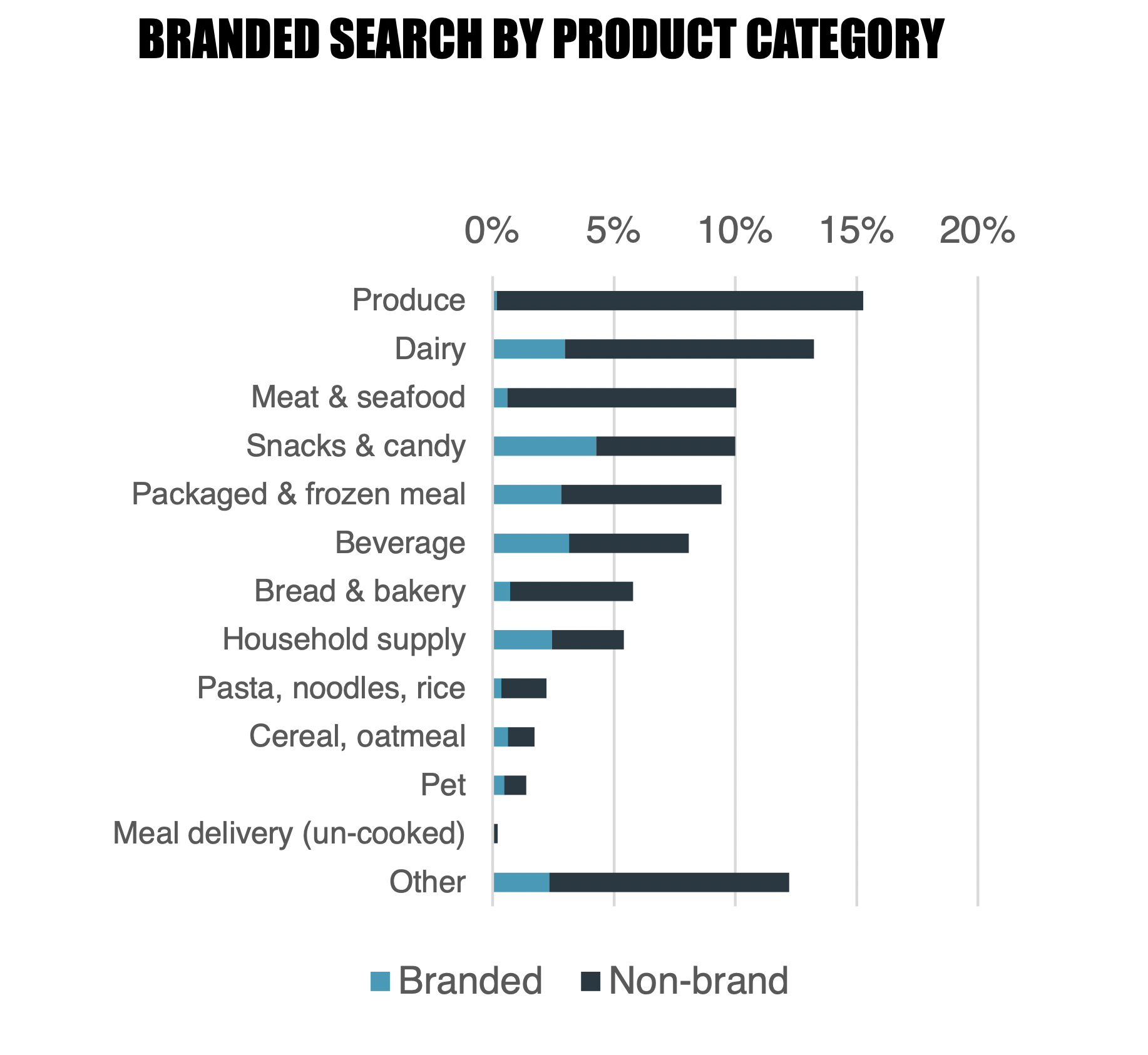 Within all search activities on AmazonFresh, only one-fourth are brand-specific. These are principally snack/candy and beverage categories.
The data also showed that visits containing video content usually last longer, have a higher number of page views, and are more likely to result in a purchase.